Try OpenEMR Today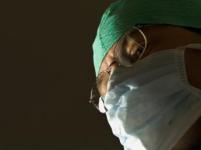 Free Demo
There is a free demo site at open-emr.org where you can get a general idea of how OpenEMR works.
Virtual Server
Want a preconfigured in-house server without buying another computer? No problem! VirtualBox is free, and when combined with a virtual computer image from Sunset Systems can be used to run a complete Linux/OpenEMR server inside your own Windows (or Linux) computer. These do not expire and are available for as little as $250. Getting started with OpenEMR has never been easier!
The virtual server image may be downloaded or shipped to you on DVD or flash drive. To run it your computer will need about 2GB of spare disk space and at least 1 GB of memory (more is better).
Learn More Today
For further information please send mail to help@sunsetsystems.com or call 707-410-9380.