About Sunset Systems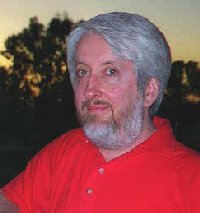 We're a small business in Fairfield, California (near San Francisco), founded by entrepreneur and software guru Rod Roark. Operating systems and networking are familiar to Rod, who in 1982 founded The Software Link, Incorporated. This company was for ten years a primary developer and vendor of multiuser/multitasking operating systems and networking software for personal computers.
Rod also invented the "zero slot LAN" with a product called LANLink, for which he received PC Magazine's Technical Excellence Award during the 1986 Spring Comdex.
Rod has also created some interesting interactive multiuser applications for the Internet. See OKbridge and ParlorPlay for some examples of these.
Over the last few years Rod has worked with Linux and open source software. In 1998 he founded Sunset Systems, initially offering preconfigured Linux computers for almost any purpose, and more recently specializing in open source medical software but still offering general purpose systems.
Past customers for our Linux systems include some names you may recognize:
Ansel Adams Gallery
Bell Labs
DSLReports.com
Fox Chase Cancer Center
Intuit, Inc.
NASA Goddard Space Flight Center
National Oceanic and Atmospheric Administration
Oak Ridge National Laboratory
TeX Users Group
Universities: Alaska, UC Berkeley, UCLA, Columbia, Hawaii, MIT, Michigan State, Montana, Oregon, Pittsburgh, Syracuse, Utah, Yale
Today we focus on open source software development and not hardware sales.